How to make and break habits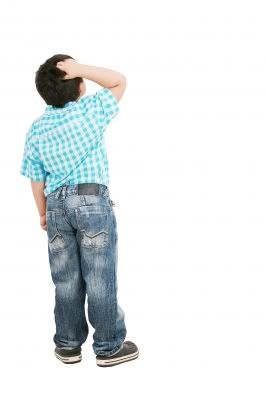 Free images from FreeDigitalPhotos.net
The Power of Habits
Habits rule a great part of our life. Humans are beings of habit. We form our habits, but our habits form us, too. They decide to a certain degree who we are, how we react and what we do. They influence how we do things, how we takle new projects, how our daily routine unfolds, how our creative process works. To a certain degree, our life is dictated by habits. So whenever we takle a task, our actions are pre-determined to a certain degree, and it is very hard to stray from that path.
Anatomy of a Habit
But what exactly is happening here? How do habits work? The formula for a habit is fairly easy:
right situation + trigger —> habit
So for the habit to unfold you have to be in the right environment. That might be your work desk, your bed, the dinner table, whatever. Whenever I am in my bed I get sleepy. So I try to avoid that situation.
But that is not the only factor. Your habit also needs a trigger. A trigger is a specific event or object that actually pushes you into the direction of the habit. A lot of non-smokers start smoking when they are drinking (right situation) and there are other people around them smoking (trigger). I catch myself chatting with friends about unimportant things when I am doing work (right situation) and my friends are around (trigger). The power of triggers shouldn't be underestimated! A study I read (and can't find anymore, unfortunately) was about the eating habits of secretaries. The study showed that secretaries were a lot more likely to eat candy (and therefore gain weight) when they had the big bowl of candies right in front of them. When the bowl was removed from their immediate ficinity the secretaries didn't eat as much candy and therefore weighted less than their collegues.
How you can use habits to your advantage
All this stuff sounds logical so far.
Ilhan bro, whatcha want me to do…I already know this crap!
you might say. Now, we can use this to our advantage. Think of habits you would like to get rid of. Start small, and tackle one habit at a time. Watch yourself while doing what you are doing. You need to find out what triggers this habit.
Found it?
Good, now get rid of it (if you can)! Do you crave for chocolate at night and wolf down a chocolate house each sitting? Get rid of all the chocolate in your house (no, don't freakin eat all of it…) and fill your fridge with apples, grapes, bananas and all that fun stuff. Do you get sleepy whenever you study in your bed? Good, stop studying in your bed, get out of the house and into the library. Do you talk with your friends instead of studying while in the library? Good, go the the farest library where nobody goes and stay there. Easy as that. Of course, there are some triggers you can't get rid of.
What do you do if you smoke whenever you are stressed? You can't really get rid of stress, can you!
Well, then you have to replace that habit by attaching the trigger to a new habit. Whenever you feel like smoking do something else instead. Go for a run, take a walk, chew some gum.
If you'd like some more info on the topic, Steve over at NerdFitness has a great article, as well as Maneesh from HackTheSystem over here.
What is one habit you would want to change and how do you want to go about it? Tell us in the comments section!
Get creative!
If you liked this article you might light this article by Maneesh Sethi. You might also like The Epic Times, so don't forget signing up for it